The Mens Dutch National Team (MDNT) feels proud and privileged to represent the Netherlands on the international lacrosse scene since 2004. The members of the national team are bound by heritage to the beautiful sport of lacrosse. Within the Dutch national team we have a large group of dedicated players that devote a large part of their time to grow the game. With a mixed group of young players and veterans to field the team over the next couple of seasons. They are supported by our on field coaching staff, fitness coach and physiotherapist. With a coach specialized in offence, defence, goalies, Face-offs and the mental aspect of the game we have an all-round team for each aspect of the game. With both our fitness coach and physiotherapist having work experience at the highest level to push the limits of our capabilities. We are ready to reach our goals and go beyond them in the following years.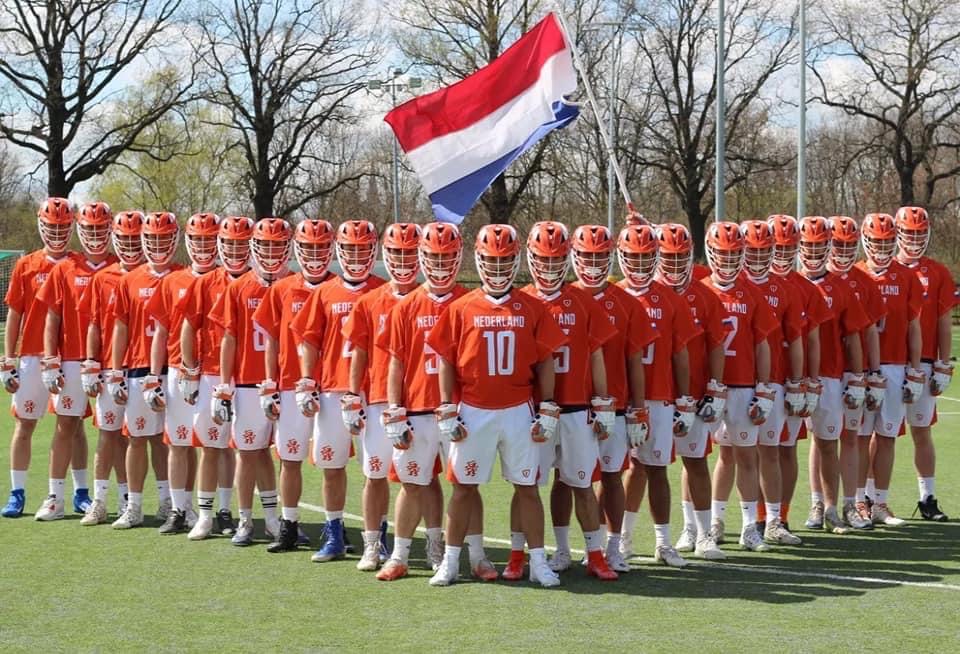 Our program has fielded a top 10 team in Europe since it has started to compete in international tournaments. We have been building the team and the staff over the past couple of years. Increasing the player pool of the team to over 40 in country players. With this growth a new goal has been set for the program. We want to be a top 10 program in the world. This goal has been set for the World Championships in San Diego 2023 and will be a key driver for the next seasons.
To follow the MDNT on this journey make sure to subscribe to our socials on Instagram @nederlandlax and updates on our website.
MDNT is on its journey and we need your help in our development. We ask you to consider donating for the development of our sport lacrosse and team. With your donations, we safeguard our program's health and ensure we continue to progress towards our goal of playing in the 2028 Olympic Games in Los Angeles.
Donations can be made to
NL65RABO0117459968 (MDNT Lax Program)
MDNT has a two part mission:
1) Develop and promote lacrosse in The Netherlands.
2)  Make our country proud and bring home championship medals.
We have a tight community of passionate lacrosse fans, players and alumni  from around the world.
MDNT players represent some of the most talented athletes in the sport. They have accomplished a lot in only seven major tournaments, including a silver medal at the 2008 European Championships.
MDNT players are are bound together by their Dutch heritage and love for the sport. We are incredibly honored to work with such motivated individuals.
Our Board of Directors and coaching staff lead the way in pursuing our mission.

Here's to the past, present and future of MDNT……